The Jayne Wilson Bequest Bursary - Call for expressions of interest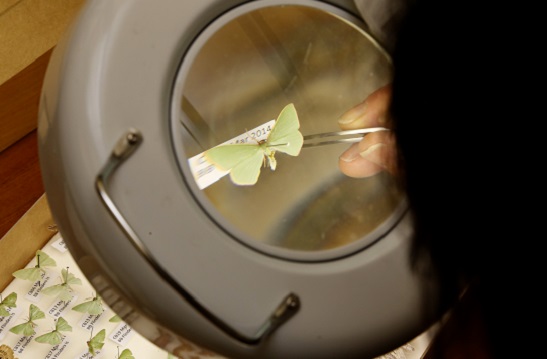 The late Jayne Wilson was an active member of the Hobart business community who, in retirement, developed a keen interest in Tasmanian flora and fauna as a result of her research into the life of renowned Tasmanian botanist, Dr Winifred Curtis.
The Wilson Bequest was generously granted to the Tasmanian Museum and Art Gallery in 2016. A portion of the bequest has been allocated to bursaries to assist with studies of interest to the Museum.
The bursary is for up to $5,000 and is aimed at graduate-level or above research associated with TMAG's collections. There will be one successful applicant per year.
The funds can contribute towards airfares, accommodation, a subsistence allowance or other expenses.
Who can apply?
An established researcher who brings their specialist knowledge to the TMAG collection.
An early career researcher who will work with TMAG specialist professional staff on some aspect of the collection.
TMAG staff, in order to travel and/or gain knowledge and skills that will add value to the TMAG collections.
The proposed project
Must relate specifically to the TMAG collections, including the Natural Sciences, Art or Indigenous and Cultural Heritage.
Add value to the collection. For example, it could lead to a particular subset of collections/specimens being identified, curated and made accessible.
Result in a publication, a lecture, an exhibition, workshop, online product, catalogue or other tangible product to communicate the research.
Information for applicants
Submit a short outline (no more than two A4 pages) of the project, proposed time-frame and the resulting product.
Identify a relevant supervisor or TMAG staff member with whom the project has been discussed and who will support the work.
Submit a curriculum vitae.
Demonstrate a record of completion of projects within specified time frames.
Submit a budget showing how the grant is to be allocated.
The recipient will be required to submit a report to the TMAG Trustees within 3 months of completion of their tenure, outlining achievements, expenses, and date of outcome delivery. All outcomes of the program will acknowledge the support of the estate of Jayne Wilson.
The selection process
Applications are to be made in writing, addressed to the Director, TMAG, and are due by 5:00 pm on 28 October 2016.
A selection panel will be chaired by the Director of TMAG and two other members selected at the discretion of the Director.
The successful applicant will be advised by mid-November.
For enquiries to specific areas please mark attention as follows: Elspeth Wishart (Cultural Heritage, Indigenous), Jane Stewart (Art and Decorative Arts), and Dr Gintaras Kantvilas (natural sciences).
Please email applications and enquiries or call (03) 6165 7001.
Image: Dr Cathy Byrne examining a native emerald moth, Chlorocoma vertumnaria, as part of her research on the taxonomy of Australian Lepidoptera