Closure due to COVID-19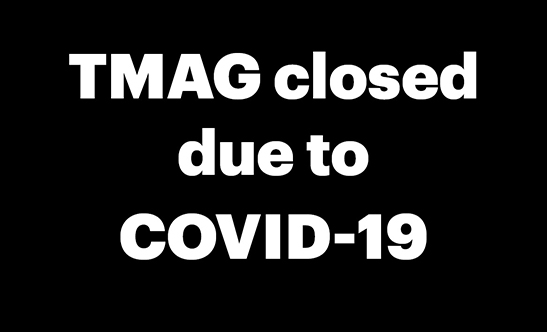 At the Tasmanian Museum and Art Gallery (TMAG), we are committed to ensuring the safety of our visitors and staff while we face the challenges of novel coronavirus (COVID-19).
To that end, we have carefully considered the advice of the Tasmanian and Australian Government Departments of Health, and will be temporarily closing the museum to the public from Thursday 19 March.
The closure of the museum site also includes the Courtyard Café and the Museum Shop.
During the closure, we will be encouraging people to make a digital visit to TMAG. We will be offering a new live virtual tour of selected galleries and providing opportunities to engage with our exhibitions, collections, research and stories through our social media channels.
We look forward to welcoming all our visitors back on site at TMAG when circumstances change.
Please check back to our website and social media channels (Facebook, Twitter and Instagram) regularly for updates.